Merry Christmas!  Happy New Year!  And I hope all of you have been enjoying the kinda letdown month that is January.  It's been a fairly mild winter, more's the pity, but at least we're all in it together, right?
Here's what I've been up to!
Things I'm Reading:
Things I'm Watching:
Children of Men.  Children of Men is a nativity story and it took me 40 minutes of watching the film to realize this.  It's also…oddly prescient of our current climate.  It's hard to watch some of the scenes, because they remind me so much of Aleppo.  The filming is also incredible and really draws you in–you forget you're watching a movie, it all feels so real.  This is one of the few film adaptations I actually prefer to the book.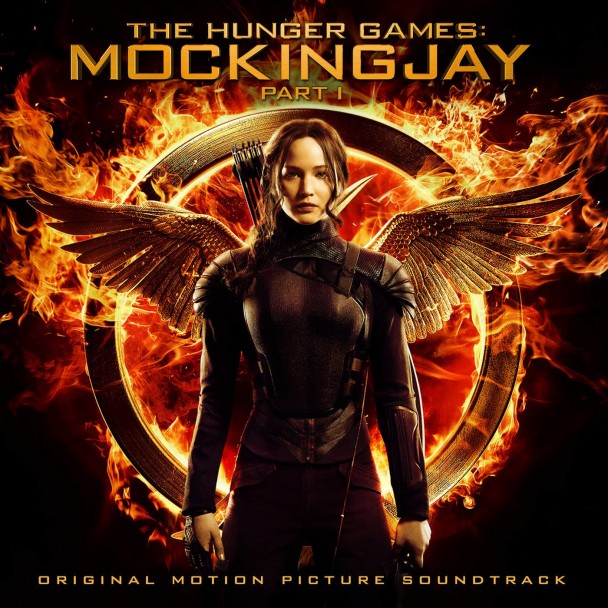 Catching Fire & Mockingjay.  I was a fan of the books, but when the films came out, I got sick of them quickly.  I saw the first in theaters, but became apathetic towards the rest because I got irritated with the media's constant insistence on putting the love triangle at the forefront–when it's a very minor subplot in the series.  Honestly, the media's handling of The Hunger Games series annoyed me as a whole–remember "the Capital makeup sets" and that atrocious dance remix of "The Hanging Tree"?  A fascinating case of missing the point.  In any case, I finally sat down and watched the rest of the films.  I think it was good timing, because I actually really loved them.  The adaptations were done really well.  It felt cohesive, they all had a good grasp of the characters, the settings, the ethical issues.  All in all, I don't have a lot of complaints about these adaptations.  If only other films could do their book counterparts half as well.  *coughcoughHARRYPOTTERcoughcough*
National Lampoon Christmas Vacation.  So…as a self-proclaimed Christmas freak, it came as a rude surprise to my roommate to find out that I'd never seen this film.  There are very few Christmas films I haven't seen, probably because I watch every single one in existence every year.  I have heard this one quoted quite a bit, but I'd not actually sat down and watched it.  It was actually pretty funny.  I'm usually wary about this sort of humor, but it captured the frenetic craziness of extended family well and is extraordinarily quotable.
The Crown.  I love period pieces.  And I really enjoyed this one for the most part.  How heartbreaking were Princess Margaret and Peter Townsend?  I read a book called "Princesses Behaving Badly" last year so I knew from the get-go that their romance was doomed, but it was awful to watch.  Matt Smith is a great actor and I like that he's doing more period pieces–however much I hated the "Pride and Prejudice and Zombies" film, that man was born to play Mr. Collins.  Anyway, Prince Philip is…kind of a jerk in "The Crown", which seems…a creative choice.  But who knows, we have to have a central conflict somehow!
Sense8.  My roommate has been bugging me to watch this one for ages so I finally sat down and binge-watched it.  She was right!  "Sense8" follows eight different characters, all born on the same day, who find that they are all telepathically connected.  As they try to figure out what's going on, they bond with each other and help use each other's strengths.  I love the diversity of these eight characters–it would've been so easy and boring to make them all American white people, but we have a transgender computer hacker, a closeted gay Mexican actor, a religious Indian scientist, a German criminal, a Boston cop, an Icelandic DJ, a Kenyan taxi driver, and a Korean businesswoman/asskicker.  Watching them utilize each other's strengths is great fun–like when the German criminal is unable to talk his way out of a desperate situation, so the Mexican actor takes over and is able to distract the bad guys through his actibg ability–paid back when the Mexican actor needs to rescue his friend from her abusive boyfriend and the German criminal takes over to kick ass and take names.  Anyway.  The show is great and also has a great soundtrack.  I highly recommend, but be prepared for a lot of graphic sex scenes because it's Netflix and why not.
That's all for December and January.  It's been a crazy couple of months!  Onward and upwards!